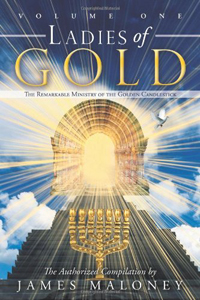 Some seventy years ago, in a California mountain community, Frances Metcalfe formed the Golden Candlestick, a remarkable covenant fellowship dedicated to worshiping the Lord and interceding for the nations. For more than fifty years, they experienced some of the most extraordinary encounters with the King of Kings, and now for the first time, their complete works are compiled in an authorized, three-volume set by James Maloney, in honor of the heritage they conferred to Dove on the Rise International.
Order this book from:
View Cart - 0 Item(s)
or go to...
MP3s Audiobooks E-books The Dove Company The Bride of Christ Power Evangelism Divine Love Prophetic 201 Faith Dynamics Prophetic 101 Healing Covenant
My mouth shall speak the praise of the LORD: and let all flesh bless his holy name for ever and ever. Psalm 145:21